Offers
previous promo
pause Promo
play Promo
next Promo
Ocean Palms Goa
Opposite Holiday Street, Gauravaddo, Calangute, Goa - 403515
+91 88 8888 4709 | Reservations (9 AM - 6 PM)
Ocean Palms Goa
A BEAUTIFUL RESORT IN CALANGUTE, NORTH GOA
Along the winding lanes of Gauravaddo, lies Ocean Palms Goa. The resort in North Goa is set amongst peaceful native settlements, just off the main Calangute Road and is just 10 minutes from Calangute Beach. The resort features an
array of spacious rooms and suites
where you can experience authentic Goan hospitality and ultra-modern facilities. Our resort near Calangute Beach, North Goa also features two restaurants namely the
Beachcombers Grill
and the
Nautilus Restaurant & Bar
. The old-world charm of our resort and the commitment of our excellent staff make for a cherished stay at Ocean Palms Goa, one of the best resorts in Goa.
The Pool View Rooms with Jacuzzi are spacious and air-conditioned. These suites in North Goa has a private balcony that overlooks the beach. It also comes with a separate living area that has a sofa cum bed. Our suites in Goa, Calangute Beach are ideal for a small family.

GALLERY| READ MORE | BOOK NOW
The Suites sprawl across an area of 480 sq.ft. and can easily accommodate 2-4 adults and 2 children. These suites near Calangute Beach, North Goa also come with private balconies and a separate living room where you can let your hair down and relax.

GALLERY| READ MORE | BOOK NOW
The Junior Suites with Bathtub are a luxurious and spacious stay in North Goa, Calangute. Spread across 275 sq. ft., these rooms in Goa can accommodate 2 adults and 1 child comfortably.

GALLERY| READ MORE | BOOK NOW
The Premium Rooms have an area of 300 sq. ft. and can easily accommodate 2 adults and 2 children. They are perfect for both solo travellers and families. These hotel rooms in North Goa overlook our swimming pool and is the perfect abode when you are vacationing in North Goa.

GALLERY| READ MORE | BOOK NOW
These rooms are spread across 230 – 250 sq. ft. to accommodate 2 adults and 1 child. Our rooms near Calangute Beach, North Goa come with a private balcony and large windows that overlook the pleasant surroundings and the cerulean beach.

GALLERY| READ MORE | BOOK NOW
Palm Rooms are spread across 275 sq. ft. and can accommodate 2 to 3 adults and 2 children. Our rooms in Calangute, North Goa are tastefully crafted in warm tones with attached breezy sit-outs. These rooms in Calangute are spacious and come with comfortable beds and linens for our guests to stretch their legs and relax.

GALLERY| READ MORE | BOOK NOW
Dining

Beachcomber's Grill & The Nautilus
The Beachcomber's Grill exudes the signature touch of Ocean Palms Goa Resort in its décor, menu, and meal presentations. The Nautilus is a 70-seater
multi-cuisine restaurant and bar in Calangute
, North Goa offering both a la carte as well as buffet options for breakfast, lunch, and dinner.  
Spa & Wellness

The Coral Spa
Embark on a journey of self-discovery with unique wellness programmes designed to rejuvenate your mind, body, and spirit. The carefully selected treatments and massage therapies are carried out with the utmost care and perfection at our
spa in Calangute Goa
.  
Relax & Unwind

Swimming Pool

Take a refreshing swim in our elaborate pool and feel rejuvenated like never before.



 
Meetings & Events

Island Conference Hall

The 1,200 sq. ft. Island Conference Hall in Calangute, North Goa is your perfect venue for a social get-together or a business meeting.



 
The subtle Indo Portuguese fusion that is reflected in the Goan landscape, culture and society is undeniably a consequence of the state's chequered history.

From the fourth century AD, Goa was ruled by a succession of Hindu dynasties, including the Kadambs, whose rule spanning two and a half centuries is regarded as the Golden age in Goa's history.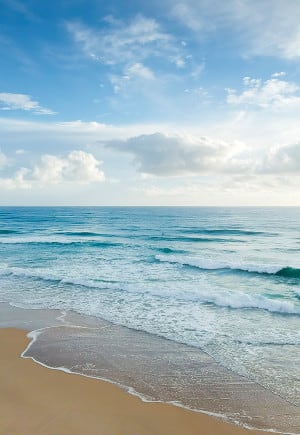 Muslim influences percolated into the society when the region came under the Bahmani Sultans and subsequently the Adil Shahis of Bijapur. With Afonso de Albuquerque's arrival, the Portuguese came into the picture in 1510 with the intent to colonize and seize control of the spice trade from other European powers. Goa soon became the jewel in Portugal's crown and until as recently as 1961 was a Portuguese territory.

Calangute Beach - 10 minutes from the resort

Popularly known as "Queen of the Beaches," Calangute Beach is popular among hippies. This beach is a true haven for locals and tourists as this beach is a true replica of Goan beach culture.

Candolim Beach - 2.1 kilometres from the resort

Candolim beach in Goa is a peaceful beach which is located quite close to Aguada Beach. This beach is known for its tranquil environment. One can find the best seafood in Goa here.

Reis Magos Fort - 7.5 kilometres from the resort

Reis Magos fort was constructed in 1551 and is studded with Portuguese turrets. This fort was erected to protect the narrowest point at the mouth of the Mandovi estuary.